Factions and Winning in CATAN - World Explorers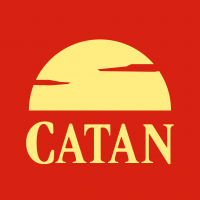 CATANSkyler
Administrator
Posts: 45
Admin
Greetings Explorer! 
Like any gallant World Explorer, you're probably eager to make a difference as you make your way throughout the world. Read on to learn more about how to achieve victory as you continue your adventure!
In CATAN – World Explorers, there are three factions vying for victory each Season. Choose carefully… they will be your companions for the foreseeable future.
As Explorers, we're on the hunt for Victory Points. When you earn a Victory Point by developing or growing Settlement, you contribute to your Faction's Victory Point total for the current Season. 
In addition, you will also contribute to your Faction's score in Local Games. Your Local Game is determined by where you place your Hometown Settlement – all points scored in the nearby vicinity of your Hometown are calculated in Local Game scores.
In short: every action you take in CATAN – World Explorers affects other players around the world, players in your local neighborhood, and also your closest friends and rivals!
At the end of a Season, the entire game board resets and the competition is born anew! Victory Points are tallied up and reset, Resource centers are redistributed, and Settlements are refreshed. It's up to you and your Faction's resourcefulness to come out on top. 
What does this mean for your inventory? At the start of a new Season your Resource Cards, Minigames, and crafted Building Cards will all be reset. A new day dawns!
But don't worry! Not everything resets. Your Faction choice, Personal Settlement, Unlocked Cards, Boost Cards, and Gold will carry over into the next Season. And of course, your Explorer Level will remain the same. Experience is for life!
Get out there, earn some Victory Points, and make your Faction proud!
Post edited by CATANSkyler on