Park Tiles not collected while playing mini games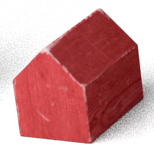 Sarah
Member
Posts: 38
✭✭✭
If I'm in a big park and the waypoints are spread out I'll use the time to clear mini games. I stay in Catan because I want to clear the park tiles.
I could:
switch to HPWU & use the Knight Bus, or return a foundable, or
switch to Ingress and collect XM & recharge portals as I walk, but I don't, Catan stays open.
or leave the Niantic stable altogether and **** zombies, or play with dinosaurs, you get the idea
In order to clear the park tiles I have to return to the map after every mini game, and even then I probably miss some. This seems really inefficient and it would be good to be rewarded for staying in the game by clearing park tiles even if the map isn't the active screen.