Creating Your Ideal Settlement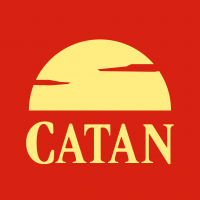 CATANSkyler
Administrator
Posts: 45
Admin
Greetings Explorer!
By this time, you might be wondering what to do with your sheaves of Grain, wheelbarrows of Brick, and many spindles of Wool. The answer? Build! Build! Build!
As an Explorer, it's your responsibility to develop and grow Settlements across the world, and expand them into bustling and profitable Metropolis for your Faction. When you encounter a Settlement, there are three key actions to take:
BUILD: By expending Resources and Building Cards, Explorers can contribute to Buildings that are already under construction, or commission an entirely new Building. Buildings improve your Settlements and provide Victory Points for your Faction.
GROW: You can expand the terrain of your Settlements by contributing Resources to blank tile spaces around your Settlement. Growing your Settlement increases the yield of Settlement Dice and also provides you more space for Buildings.
TRADE: Desperately in need of a Resource scarce to your neighborhood? It's time to Trade! Exchange resources with your Settlement Bank to get that final piece of Wool to bring your plans together. Some Buildings improve your Settlement's trading efficiency.
As your expedition continues, you are likely to collect Building Cards and Research Points in addition to the familiar staples of Lumber, Brick, Wool, Grain, and Ore. These are critical resources for developing your Settlements.
From there, you can spend your Research Points to reveal Building Cards in your Inventory. They can be played at Settlements to construct Buildings by spending the Building Card (along with some of your precious Resource Cards).
Sometimes you'll have an opportunity to contribute to another Explorer's building or Settlement expansion that's already in progress. As they say, teamwork makes the dream work. Lend a hand!
Now, Explorer, that's enough reading for now... Your team needs you to build! Get out there and get another step closer to Victory!
Post edited by CATANSkyler on
Tagged: