Players - We want your feedback on our gameplay support articles!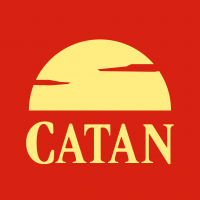 CATANSkyler
Administrator
Posts: 45
Admin
Now that you have familiarized yourself with CATAN - World Explorers, we would love to get your feedback on our written support articles. You can view the FAQ articles here: https://niantic.helpshift.com/a/catan-world-explorers/?p=web. At the bottom of each FAQ article, you will see 'Submit feedback for this CATAN- World Explorers help center article' and will be taken to this Google Form.
Tip: You can also view the support articles and give us feedback from within the app. To do this, open up the app, click the hamburger menu on the right side of the screen, and select 'Get Support.' You will see our full list of FAQs.
We appreciate your help! Please comment to let us know if you left feedback and we will add a special badge to your forum profile as a thank you. We will be doing this for 1 week, so participate by August 12th to earn this special badge. Thank you!
Post edited by CATANGeorge on