Game Update: 1.6.4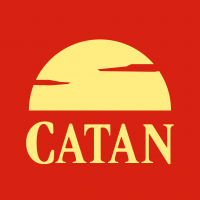 CATANSkyler
Administrator
Posts: 45
Admin
Hi Explorers!
We hope everyone has enjoyed their first CATAN – World Explorers adventures! Please share your thoughts and stories in the thread below. Stay tuned in the News & Announcements section for all news and updates from the CATAN - World Explorers team. Visit the Report a Bug section to submit bug reports and view the current top Known Issues.
Here are the Release Notes for App Version 1.6.4:
Note: This update is not available yet for all players, it will be rolled out in the coming week.
What's New:
Trade with Gilda Anywhere! Stuck with too many of the same resource? Now you can trade any resource with Gilda (at a rate of 7:1) from the comfort of your own backpack!
Find Nearest Settlement. For those of you unsure where to score your next Victory Point, you can now find the nearest Settlement and get directions by visiting the "Find Nearest Settlement" option within the Victory Points Score Menu.
Mini-game Bundles! If you're eager to get just a few more dice tosses, we now offer Minigame Bundles for sale in the Shop. Limit one Bundle purchase per day.
Bug Fixes:
Tagged: