RP Balance/Card unlock speed vs player progress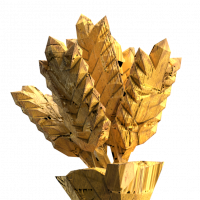 StallionNZ
Member
Posts: 115
✭✭✭
Recently there has been some tweaking of RP values of salvaging and mini-games. Understandably this has a significant impact on the gameplay of casual players more than the more hardcore players and has the potential to imbalance the game towards those more hardcore players.
Previously the RP base was 100RP for mini-games and 25/50/75/100 for salvaging.
Currently the RP for mini-games is 20 base rate and the salvage value of all cards are 5.
Given that and the current costs of 2k/4k/8k for the cards and even just based on the current card sets of 10 common, 8 uncommon, 7 rare that is 108K RP required.
For simplicity will exclude 2x/3x/4x multipliers in mini-games
With previous RP values this would take 1080 times landing on the RP in mini-games to unlock everything. With the current values in mini-games this has gone up to 5400 times.
Now that we have got past the numbers. How this impacts players and can imbalance the game.
With the decrease in RP and it taking longer to unlock cards this will mean more casual players will have a smaller subset of cards to play on settlements.
This has a number of impacts:
With the smaller subset casual/new players will be limited what they can play and have very limited impact on scores compared to 1 hardcore player that has unlocked uncommon or rare cards.
If the casual/new player is not the first person to a settlement the limited subset may mean they are not able to contribute to the existing higher tiered buildings.
This would discourage playing with others as the unlocked card sets would take longer to match up between players.
Looking at Ingress as a counter to this (due to strategic and team game play similarities). Higher items are locked based on level. This means a new/casual player can quickly get to a point where they are effective to the scoring of the game the same as a higher level or hardcore player.
To me, after all that, going back to the previous settings of 100RP base for mini games and 25/50/75/100 for salvaging seemed like the correct balance and required effort to unlock everything for a normal/casual player.
The other impact on this was the mayor rewards system. With those cards not currently working as expected/not being able to be stacked i tended to salvage them. This gave a large RP increase each week that otherwise may not have been there.