A new Season has dawned... Find out which Faction was victorious!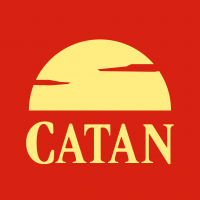 CATANSkyler
Administrator
Posts: 45
Admin
Greetings Explorer!
The sun has set on another Season in CATAN – World Explorers. Congratulations to all Factions on a fantastic effort. The final tally… SEASON SCORES! 
Congratulations to the WOLVES with 11,971 Victory Points! They were the Faction to beat!
Don't rest on your laurels quite yet. A new season is about to begin…
Are you up for the challenge? Do you have what it takes to guide your Faction to a win next season?
Remember, at Season's end:
Scores reset, Settlements reset, and Resource Center locations change.
Card quantities (Resources, Mini Games, and Crafted Buildings) will be set back to zero.
Your Faction, Personal Settlement, Unlocked Cards, Boost cards, and Gold will remain.
A new day dawns! Go and explore a whole new gameboard this season! This season will run from August 25th, 1pm PST to September 22nd, 1pm PST... so don't waste any time!
Post edited by CATANSkyler on