Why Settlements showed up all around the world & a Hello from the Community Manager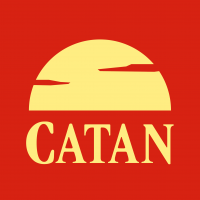 CATANdominik
Administrator, Community Manager
Posts: 224
Community Manager, Global
Greetings Explorers!
Let me start with a quick introduction: My name is Dominik and I'm the Community Manager for CATAN – World Explorers. I am here to support you with additional updates and collecting your feedback to make sure it reaches the right members of the team. So if there is anything specific that you would like to hear more of, please let me know!
I am located in Germany (so don't expect me posting outside of GMT office hours). Previously I have worked on Pokémon GO and Ingress in Europe – so you might know me from events in the region.
Enough of me. Let's get back to an update about the game:
On Monday afternoon Pacific Time, Settlements and Resource Points were activated worldwide for about 2 hours. This enabled players who had downloaded the game outside the app stores to play for a short period. This wasn't intended, as we are still in a beta limited to certain countries (currently New Zealand and recently Switzerland). 
The activation of these Settlements and Resource Centers happened due to a server update and, frankly, it might happen again in the future. This is not an indicator for when we are planning to take the game to launch. We currently are still in the beta phase of launch and are actively collecting feedback from our beta players so we can improve the game before full launch. We still have work to do! 😊
To everyone who is a part of this forum but is currently unable to play the game: We are excited about your enthusiasm! Rest assured, the time will come for you to join the fun. 
Thank you,
Dominik and the CATAN – World Explorers Team
Post edited by CATANdominik on