Frustrations and suggestions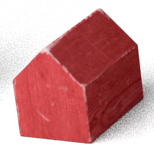 Habrok
Member
Posts: 4
✭✭
First up I want to say that I've been enjoying the game. If anything at all comes across as harsh, that is not my intention. I aim to be truthful and constructive where possible.
Questing: On occasion I'll complete a quest, go to collect and it will show 'in progress'. I'll wait, nothing changes. I force close the app, restart (the music cuts out, I get annoyed) and it refreshes. I collect my reward.
Questing: on completing a quest, a little slide animation pops out from the right hand side, directly under my thumb and where I normally press to interact with world map interactables. I now have to wait to collect/interact or accidentally go to the quest screen. Either move it up or down but currently it's in the worst possible place. Especially given that the quest menu button is literally just below it and easy to access. Alternatively, make it animate faster or non interactive.
Sound: external audio cuts out when loading the game, not once but twice. First on game start up, once again on the red sunset screen. This is a mobile gaming 101 colossal f up. At this stage it shouldn't be happening in any app on any platform and the oversight is amateur. I'm not sure you guys realise how game breaking this is for a majority of people. It literally takes you out of the game. I know it's being addressed but I had to get that off my chest.
Settlements: please permanently display how many cards are currently needed to upgrade a building. If I have no cards, it just says craft a card. I have no way of knowing how many cards I've placed unless I already have one in the inventory. I don't want to waste resources making just one to see I need five more if I didn't I tend to upgrade.
Settlements: Please show a countdown timer (like resources currently do) when interacting with settlements to show when the dice roll becomes active again when not within harvesting range. I know the little die appear when it's ready, but having a timer would be helpful. Speaking of...
Settlements: When interacting with a settlement that is out of range, it will pop up and close instantly. On second interaction it becomes viewable.
Load Times: I know this is being addressed. I also play Pokemon GO and HPWU. Sometimes I switch between them, almost exclusively CWE reloads the entire game (once again cutting my audio).
Seasons: Having come into the game at the tail end of the last season, I'm trying to figure out the point of local scoring vs global and personal VP. So far it seems the global winners get rewarded. Local winners get nothing and personal VP is a flex to see how well you did in your community (I'm ok with this one). Can I assume something is in the works for local community competition as this currently does nothing other than to show what factions are active.
All that said, I've enjoyed the game so far. I know it's beta and as with all works in progress much can and probably will change. Great work so far.
Tagged: