Dice Game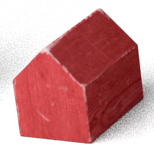 Habrok
Member
Posts: 4
✭✭
A suggestion and I'll let the forum decide whether they agree or disagree:
When completing the dice game, it will automatically select the next game to play. Personally I hardly ever pick the selection suggested, instead having to exit to the main screen, open the card select screen and choosing the game I actually want to play.
Am I the only one that would prefer that at completing the dice game it goes back to the card select screen rather than it choose my next option automatically?