Show & Tell: Your favorite Resource Center or Settlement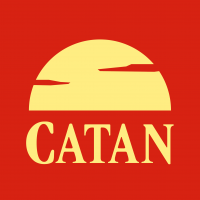 CATANdominik
Administrator, Community Manager
Posts: 195
Community Manager, Global
Greetings Explorers,
We are hoping you are exploring the world, harvesting resources and having fun!
We have an exciting series of forum posts lined up for the next few weeks, including more Developer Spotlights and opportunities for you – our awesome beta players – to deliver feedback and shape the future of the game.
This time we would love to see your favorite in-game location that you have visited while playing CATAN – World Explorers. Share a screenshot of this Resource Center or Settlement and let us know why this spot is special to you!
I'll start with my local favorite spot. It's the Guardian Angel. It is right on top of the local boardgame shop, which lies on my regular walkway, when I'm out collecting resources. I just love to check-in to see if they got something new. 😅 
Yours
Dominik and the CATAN – World Explorers Team
Post edited by CATANdominik on