Community Center (Personal) L2 anybody?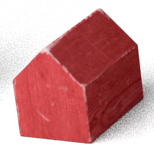 Fresspapa
Member
Posts: 56
✭✭
Has anybody found the award to receive the next Community Center? I have 4 Town Plazas (1 for each 10 buildings built) but only 1 Community Center. If I'm not mistaken I received it from playing 100 Mini Dice Toss Games and achieving L1 of High Roller Badge. I have since played at least 400 more games. but Nada. My Badge for High Roller still shows only the Level 1 frame. 100/100.
Yes I know, the Badge Screen is absolutely buggy, as it does not show any progress once a Level has been reached and badges like Tourist being obviously broken (still stuck at 0 after uncovering 10 settlements)
So the question goes out there. Does L2 of Community Center even exist? and what did you have to do to get it.