Community Building updates - Sept 2020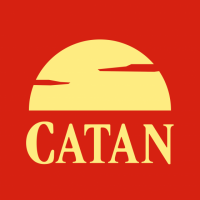 CATANEir
Developer
Posts: 27
Game Developer
Congrats to the Golden Eagles on their first season win!
---
We've got some exciting updates hitting this season! This month, in addition to a number of fixes and features, we also tackled Community Settlement buildings. We actively review player feedback and how well an item or effect is playing in the game world. If you have any suggestions or feedback please leave a comment. Now let's get to it!
Community Building Card Cost updates
We've revisited building card costs to help with a few issues. Juggling resources and limits in the old scheme made inventory management more difficult than intended. Along with that, all prices felt too similar. Under the new scheme, there are options and alternatives for different scarcity combinations while adding variety and some resource specialization.
(Common) Bell Tower Example:
Community Building highlights
(Common) Resource Markets
Benefits:
Max Level: 2
On Build: Improve trade ratio of resource per level.
(NEW) On Roll: +50 resource tokens (of market's type) per level.
Developer Note:
A Harvest Dice roll benefit in addition to the standard trade ratio improvement aims to make the buildings more fun overall while creating new strategic choices in settlement layout.
(Common) Storehouse
Benefits:
(UPDATED) On Roll: +50 random tokens/level (down from 100)
Developer Note:
Nerfed a bit due to the buff on Farmers Market effects.
(Uncommon) Farmers Market
Benefits:
(UPDATED) Max Level: 10 (from 1)
On Build: Improve trade ratio on all resources at Level 1 (fixed, not per level).
(NEW) On Roll: +100 random tokens/level
Developer Note:
The new Farmers Market offers our initial goal of the all-around trade ratio benefit, while adding the chance of immediate rewards during Harvest Dice. Let the idea of a "1 level max Farmers Market" never be thought of or spoken of again.
---
And that's that - please feel free to comment below. As I always say in these kinds of posts, effects and numbers are always subject to change. Stay safe and healthy and have a great time exploring and competing this season!