A Note on Season Transitions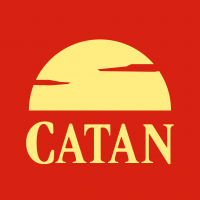 CATANSkyler
Administrator
Posts: 45
Admin
Hi everyone,
Congrats to the Golden Eagles for a gripping victory! With another season change, we wanted to acknowledge that there were a few occurring issues when it comes to season transitions:
The app experiences downtime with an inaccurate error message.
For those of you watching the season end with the app open the exact moment when the season ends, the score screen displays the incorrect season information at season end.
We have been working on a fix for these issues and hope to see them resolved in our next update (1.12.0). That update will start rolling out in the next few days! What will be different?
There will always be a bit of downtime -- we're aiming for 30 min or less to give Gilda some time to reshuffle the board -- but this should be a smoother process in the future.
We'll have a nice countdown timer to tell you exactly when the new season starts.
We've fixed the issue showing the wrong season info, so scores will be accurate.
You all did great during the last season; the final score was so close. We are sending all players a special bundle (check your in-game Inbox) as a thank you for your epic participation. In the future, we'll be rewarding individual teams depending on who won the global game. And… we also have a few tricks up our sleeve coming in the next few weeks that we know will shake up the board in a BIG way. Until then, we are excited to see who takes the lead during this next season!
Post edited by CATANdominik on