Worldwide Launch Timing & Beta Update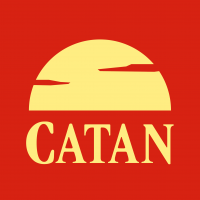 CATANdominik
Administrator, Community Manager
Posts: 224
Community Manager, Global
Greetings Explorers!
We have seen a lot of questions and speculation from you that CATAN – World Explorers might launch worldwide within the next few weeks. We want to be transparent about how we think about the launch timing to better address your expectations: to be clear, we are not going to launch the game until it is ready. 
We really appreciate the global enthusiasm for CATAN – World Explorers, but there is still a good deal of work we have to do to ensure the game is ready for a worldwide release. This might include: adding features, rebalancing core mechanics, fixing bugs and improving overall performance. 
Here is what we're currently hard at work on: We have a massive new feature scheduled to be added to the game in October called "Totems". Totems will add even more opportunities to play the game during times when you are staying at home, and will give you a way to support your friends from another part of town to build up their local settlements – or to compete with them.
We still need your feedback in our "Game Feedback" section of the forum to make CATAN – World Explorers the best game possible. We look forward to hearing your thoughts! It will take some time to implement all of the needed changes and improvements, and we appreciate your patience in this matter.
We are looking forward to the worldwide launch of CATAN – World Explorers as much as you are, and want to make sure that the game is at its best and ready when the day comes. Although we cannot commit to a specific launch date today, we will keep you apprised of future news and updates on the forums.
Yours,
Dominik and the CATAN – World Explorers Team
Post edited by CATANdominik on