Preview Video: New Totem Feature Sneak Peak (with Lead Designer)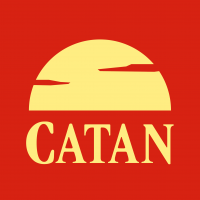 CATANdominik
Administrator, Community Manager
Posts: 95
Community Manager, Global
Greetings Explorers,
We have an exciting announcement for you: Today we are giving you, our amazing beta testers, a preview of CATAN – World Explorers' latest feature: Totems. Totems offer a great new way to explore from home, and will enable you to support your fellow Explorers in another part of town. Our preview video will give you an exclusive first look into the biggest change to the core gameplay up to date.
The video is hosted by Dominik (Global Community Manager), who will be joined by Nate (CATAN – World Explorers Lead Designer). Together they will give a full demo of the Totem feature.
You can find the preview video here: https://youtu.be/itvqyoXyXxQ
Yours
Dominik and the CATAN – World Explorers Team
Post edited by CATANdominik on