Crafting cards defaults to max possible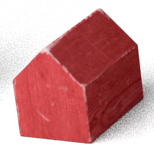 Skindog
Member
Posts: 90
✭✭✭
Before v1.12.3 when you crafted cards, the counter that selects how many cards to craft started on 1. In the latest update, it defaults to the max available to craft.
This is very rarely useful - most of the time, I just want to craft 1-6 cards. Only on the odd occasion would I be using all of my available resources to craft the max of one dev card type.
If for example I have a full inventory (150, or x30 of each resource), and want to craft a monument card to get below the resource card cap, I go into the monument card, and it defaults to crafting 30 cards. I then have to hit the minus button 29 times to get it down to 1.
A better option would be to have << and >> in the menu beside the + and - to jump to max/min crafting.
Galaxy S9, v1.12.3
Post edited by CATANFiona on