NOW LIVE: Use Totems to play from anywhere!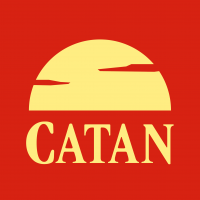 CATANdominik
Administrator, Community Manager
Posts: 95
Community Manager, Global
Greetings Explorers,
It has always been our intention with CATAN – World Explorers to make the world a smaller place through exploration and to encourage discovery. Current world events have made that both more complicated and even more important than ever before. To address this, we've created Totems: a new feature that empowers Explorers to play from anywhere.
Even when it seems like exploration isn't something you can personally do, you have a new ally in the form of your Faction's Totem.
Totems to the Rescue!
With Totems you can now take control of your Faction's Totem – a representation of the Monument sculpture – and send them out to explore on your behalf. So whether you're an Eagle, a Wolf, or a Bear, you can continue to help your Faction to win by deploying your Totem to gather resources. This opens up new possibilities within the game, as well as all-new strategies!
What do Totems Do?
You can choose to send your Totem out into the world as the first and last thing you do each day, but more importantly, your Totem can also safely explore on your behalf any time it's not ideal for you to personally do so. Totems can interact with nearby Resource Centers and Settlements and help you Trade, Harvest, and Build from wherever you are.
Empowering Your Totem
To activate your Totem, simply use Totem Tokens to move or to gather resources at a Resource Center or Settlement. You'll be able to secure Totem Tokens with each Daily Login and by completing your Daily Quests. A limited number of Totem Tokens will also be purchasable from the shop.
We Want Your Feedback
CATAN – World Explorers is still in beta and we need your help to improve the game. Please let us know what you think of this game changing feature! You can report technical problems in our "Report a Bug" section or let us know if you have any suggestions to improve Totems in the "Game Feedback" section.
Gameplay Demo
We also published a video hosted by Dominik (Global Community Manager), who was joined by Nate (CATAN – World Explorers Lead Designer). Together they gave a full demo of the Totem feature.
Note: If you have not installed the latest update (1.14.2) you will be unable to purchase Totem Tokens in the shop.
- The CATAN – World Explorers Team
Post edited by CATANSkyler on