Game appears to lose sync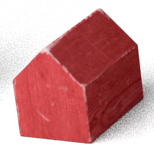 DrElectro
Member
Posts: 15
✭✭
I have noticed that the game loses sync whilst playing.
Specifically I have seem the resource card inventory fail to update when actions that should affect the inventory are taken, this includes spending cards to grow settlements, trading cards either at a settlement or with Catanians, or earning resources.
Additionally I have seen the "daily recap" appear more than once per day, and messages that have previously been read appear unread in the inbox.
A restart always resolves the issue.
The issue can occur multiple times over a 2-3 hour period of play and does not seem related to change of IP address (moving from WiFi to cellular).
Playing on Oppo Find X2 pro running Android 10, in Australia.