Player Poll: Let's find the perfect Faction taglines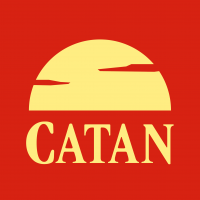 CATANdominik
Administrator, Community Manager
Posts: 95
Community Manager, Global
Greetings Explorers,
Strategizing and coordinating with your Faction will be a vital part of CATAN – World Explorers. No matter if you are a member of the Eagles, Bears or Wolves, we want you to feel part of an awesome team that you can identify with. One thing that we have been working on are taglines for each of the three Factions.
We have been brainstorming as a team and want to share our ideas with you. We would love to hear which one is your favorite. And maybe you even have a suggestion for your Faction's tagline that could become part of the game!
Please follow this link to leave your feedback: http://sgiz.eu/s3/ab2fac557ce6
We believe CATAN – World Explorers is a team game. And we want to give you a chance to get your voice heard.
Yours
Dominik and the CATAN – World Explorers Team
Post edited by CATANdominik on