Totem issues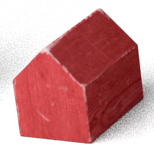 PHOTOX
Member
Posts: 17
✭✭
A few bugs I have noticed with the Totems:
1: if you have moved your totem and then the game crashes, my totem goes back to its last location yet I still get charged a totem token.
2: I am in a settlement and the game crashes (Eg I couldn't perform any actions within the settlement, even though I have the resources and cards required but it wouldn't let me do anything with them), then I still got charged a totem token even though the game didn't work properly.
3: used totem to enter a settlement I hadn't been to since yesterday. 1 token to move there, 1 to enter settlement. Dice showing available to roll but wouldn't let me select the roll die button.
4: bonus totem tokens not appearing in total. Had 10 available after purchase. Got bonus, total stayed at 10. Not happy
Not happy with how many extra totem tokens I have been charged due to errors in the game.