Player Poll: Default Counter Option for Crafting Cards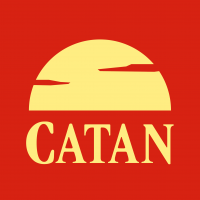 CATANdominik
Administrator, Community Manager
Posts: 95
Community Manager, Global
Greetings Explorers,
One of the higher ranked feedback posts in the forum is about the default mode for crafting cards. In the current version of the game the counter suggests the maximum number of buildings you are able to craft as the default option. The comments in the feedback post suggest that most of you would prefer the default to be changed to 1.
The funny thing is: During our internal alpha testing we saw the opposite feedback, asking us to change the default from 1 to the maximum – which we did. It looks like this preference is not as clear cut as we thought.
A solution seems easy: Let's do a poll to figure out your favorite option!
Yours
Dominik and the CATAN – World Explorers Team
Post edited by CATANdominik on
Player Poll: Default Counter Option for Crafting Cards
70 votes