Totem Feature: Design & Vision – a note from the team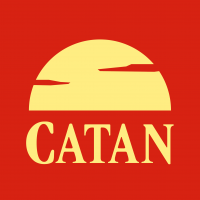 CATANdominik
Administrator, Community Manager
Posts: 105
Community Manager, Global
We've been very excited to unveil our Totem system, and now that it's here, we're thrilled with how the community is interacting with their new animal friends. Since it's introduction almost a month ago, Explorers have used nearly 100,000 Totem Tokens at Resource Centers and Settlements. In that same time, players have walked over 110,000 kilometers! Amazing!
Design Goals
Our goal in developing CATAN – World Explorers has been to provide a game that offers opportunities to play in Wayspot dense areas, as well as areas not so dense. Trading, questing, shrubbing, and harvesting Resource Centers are all means to achieve victory at Settlements. But, if a player doesn't feel like they're able to make a difference for their faction – that's a problem for us. Settlements are the lifeblood of our faction competition, season after season. 
Part of maintaining that has been in monitoring the ratios of Settlements to Resource Centers in the world, but sometimes players live in areas that are just Wayspot sparse. More recently, players live in areas in different phases of quarantine, or maybe just can't get outside as much as they used to. We want those players to experience CATAN – World Explorers as well, even if it is at a different or a less-optimum pace than other players.
We have built CATAN – World Explorers around the idea that the gameboard gets reshuffled with every season – similar to when you would start a new game of the original board game. Perhaps this season, you hit the jackpot and live near a settlement but next season you might not be so lucky! This is just one of the ways that Totems can supplement the standard get-outside-play. 
Balancing Totems
That said, we launched with expectations of performance and tactics, but we also expect to be surprised and learn from the strategies our community comes up with. The state of our Totem Tokens – prices, action costs, and availability are just like everything else in the game, always under review and never final. That goes for totem looks and skill set too – we have many things under consideration and thank everyone for their feedback, concerns, and suggestions. Keep them coming!
Play from anywhere
Creating a feature that enables and encourages play from anywhere, is not something that we at Niantic take lightly. We strongly believe that our games should be played on the go, exploring real-world locations. Moving is healthy and something that we want to be a key component of all Niantic experiences, including CATAN – World Explorers. 
This is why we believe that testing the Totem feature during an extended beta period is vital for CATAN – World Explorers. We do want to give you the opportunity to play during times when you cannot leave your house or are stuck somewhere (due to Covid or otherwise). Though what we don't want, is for any gameplay mechanic that enables remote play to become the dominant style of play.
Balancing something like Totems is key: It should become a nice addition that enables you to come up with interesting strategies to use them. But we still want this game to be primarily about visiting places in the real world – and about meeting people, once this is safe again.
Your feedback about Totems is essential now during the beta period. So we can make sure to strike the right balance between moving in the real-world and sending your Totem. Please let us know in the feedback section of the forum if there is anything that could be improved.
Stay safe out there and enjoy the increased Totem Token rewards this Season!
Yours
Dominik, CatanEir & the CATAN – World Explorers Team
Post edited by CATANdominik on
Tagged: