Playing as a Passenger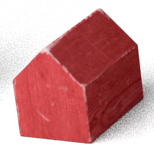 Mykael
Member
Posts: 3
✭✭
A few things...
How many times do you need to ask me if I'm a passenger. Once per journey would seem sufficient, but sometimes I'm getting it 2 or 3 times a minute, often resulting in missing opportunities and a lot of frustration.
The animations take to long, locking the screen up while the bus goes past resources you want to click on. Any way to turn them off? The post resource discovery animation is especially annoying as by the time it's fnished, I'm usually out of range to actually harvest the resource or interact with the settlement.
Cards that come up to full screen and block your view (and interaction) with other things are just annoying.
Seems I can't spot any shrubs once I'm moving above 80kph (about 50mph). Makes for very boring game play on longer trips.
I've had a few resources freeze a little, then flash up a messages about 'cheat detected'. All I did was click on them as we passed them.
Totem play is seriously broken. 9 attempts out of 10 to build or grown in a settlement accessed via totem just gives me the 'are you a passenger?' prompt. Persevere and it does get through though...
Map loading seems a bit slow, especially park play pieces. Often they'll appear all around once the bus is well within them.
There are a few places where park play tokens are placed across roads or in reserves at the sides of roads. You might want to add soemthing to detect and track these (park play pick up while traveling 20kph) so you can remove them (ther presence could encourage children to walk somewhere dangerous). At least one local occurance is related to the construction of a new road through what used to be a nature reserve... You've got the road in your map, but the park-play tokens are still there - about 5km worth of them.
Post edited by CATANGray on