Event: Exploration Weekend Starts Now!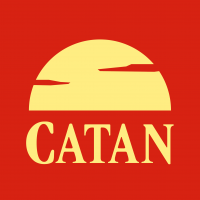 CATANdominik
Administrator, Community Manager
Posts: 213
Community Manager, Global
Greetings Explorer! 
It's time to make your mark on the gameboard! From Friday, October 30th at 9:00am PDT to Monday, November 2nd at 9:00am PDT, Explorers will receive bonus rewards for discovering new Settlements and Resource Centers. When you discover new Resource Centers and Settlements, you will be guaranteed to collect a Building Card!
Additionally, you'll be able to purchase Boosts for much less Gold than usual during this event. Maximize your efficiency by combining Boosts together! Collect a free Boost bundle in your Mailbox to try them out.
While you're exploring this weekend, please be mindful of your surroundings, follow guidelines from local health authorities, and be sure to explore safely. And don't forget, you can use your Totem to discover new Settlements and Resource Centers from anywhere.
- The CATAN – World Explorers Team
Post edited by CATANdominik on