Suggestions for more strategy for a strategy game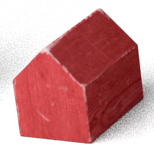 Queglar
Member
Posts: 6
✭✭
Strategy players attracted to this game based on the Catan brand name are all going to be disappointed - which is not a great start to establish a new game community. The problem is there is a lot of grind and games of chance, but not a great deal of actual strategic gameplay to keep coming back.
Season wipes: I understand it's to ensure new players can start playing, but it's at the expense of retaining old players. When everything resets regardless of what you do, there's no motivation to do anything. At least in Ingress, the other faction can destroy your portals so there are actual gameplay involved - auto wipe removes agency from the player = no motivation to play.
Better settlement interface and customisation: The isometric style maps are really frustrating use - at least provide a simple interface for when you just want to select a tile to see what's on it, make it more user friendly to plop buildings etc. Costing resources just to view a settlement's map when out of range just discourages strategic play about those settlements. Being able to rename a settlement if you are the mayor would be nice - with the usual controls over offensive language etc. Either way, you want to encourage players to "invest" in a settlement - it's currently a combination of grind and wipe, there's no real attachment to settlements.
Smaller Regions with more customisation: Much smaller, maybe 5 settlements max per region. Individual players have more opportunity to win a region and build a bit more of attachment to it. Build user attachments to more regions people are more like to want to claim/reclaim them. If you control a region you become a Governor (or something), and have the ability to give it a better name than one randomly chosen portal which results in really bizarre region names.
Maps and stats: For a game based on a strategy board game, the maps in it are terrible - there's nothing like the Ingress intel map as far as I can find, there's no real ability to look at the game from a strategic level. There's nothing really to look at, plot and scheme over, there's little replayability as a result.
There's no Trade routes....?: Connecting portals in Ingress is a really simple way to make it much more strategic. In Catan you build roads, in this game you build... nothing... connecting settlements with roads and creating trade within and between regions - and the ability for factions to break them - would make this game much more interesting.
Factions with more purpose: So I pick a colour and... that's it... no lore, no differentiation, no personality = no loyalty. Give each faction something different other than a colour scheme, maybe even a resource-specific perk. Provide a reason for people to identify with them, provide a mechanism for the factions to compete and cooperate - e.g. trade routes. Adds a whole dynamic to the game that will make it replayable.
Overall I think there is potential with this game - but it's just waaaaaaay too shallow to be considered a strategy game and that is really undermining the entire experience. It's just grind grind grind, start all over again every month. People don't persist with a game to roll die and collect loot boxes, they persist with a game because of the interaction with other players.
Tagged: