Swiping right finally pays off! The CATAN – World Explorer GIPHY channel is live!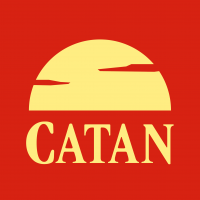 CATANdominik
Administrator, Community Manager
Posts: 213
Community Manager, Global
Greetings Explorers,
It's time to explore a new world: the world of GIFs! We have just launched the CATAN – World Explorers GIPHY channel.
For now we are starting with a series of 10 GIFs about harvesting resources. We are planning to release additional GIFs and Stickers in the near future. So please let us know what you would like us to add! We are thinking about a set of Fenni stickers.
Yours
Dominik and the CATAN – World Explorers Team
Post edited by CATANdominik on
Tagged: