New Player First Download and Faction-Choosing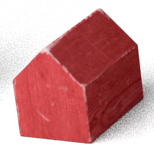 GnesNavi
Member
Posts: 3
✭✭
Game developer request me to post my idea here from iOS App review section.
Problem: New Players joining will only choose the winning/majority factions due to nature of the game design where the most players from any factions tend to win the season. This killed the game.
Suggested solution:
New Player joining being shown a pie chart consist of all factions players currently in game. So player can choose to either be in a minority faction or majority faction.
Booster Cards or card slots rewarded to encourage new player joining a minority faction, and no benefit for joining majority faction.
Live % pie chart breakdown for new player if joining mid-season, and rewards staggered when the factions number shift towards more balanced players per faction.
Season winning should not only based on Global Faction win but also either personal VPs or Region VP.
Thanks
Gnesnavi (from iOS App review)