Unable to recycle Resources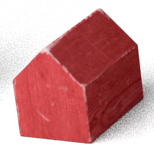 Grogyan
Member
Posts: 434
✭✭✭
Galaxy s9+
Android 10
The game constantly nags the player to increase their bag even though they just need to recycle a few of one resource, or convert several of one resource to another.
1) Game requires exchanging of resources at the very least at the the normal Catan rules of 4 to 1 ratio.
2) Game needs to stop nagging the player to spend gold, which they do not have, which makes it very nasty to be FORCING the player to spend real money on micro-transactions, especially with those players that have a a finite budget, or have no access to credit cards.