Post-Update 1.20.1 - Ressource tiles in settlement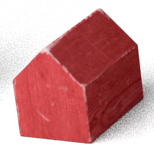 PsySol
Member
Posts: 8
✭
According to the patch notes, the tiles in a settlement should no langer be all of the same kind.
Started a new settlement near my place here and it only gets Ore as ressource tile so far. 4 new tiles --> 4 times Ore.
(Fixed: Resource Tiles in a Settlement are no longer all the same.)
Please re-check this issue...
Tagged: