Settlements not appearing in Map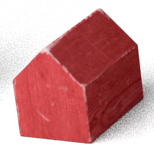 CoelacanthMaki
Member
Posts: 17
✭✭
Hello,
I'm noticing that settlements that exist are failing to appear in the game, even though they appear on the map.
I've attached a screenshot where I sent my totem to a specific settlement, but when I switch to Totem Mode, the settlement isn't displayed (the one shown on the horizon is about 200m away). Another screen shot shows my totem is placed at a settlement.
This also happened to me while I was physically standing near the Waypoint in person, and needed to reboot the game for the Town to appear.
I've tried to restart Catan a few times and switch to Totem Mode, but .. no dice.