Backpack Update and Capacity Changes for 1.22.3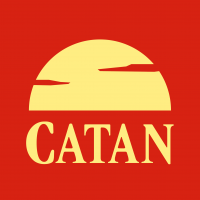 CATANFiona
Administrator
Posts: 240
Admin
Greetings Explorers,
Your explorations are about to get a little more organized! Over the next few days, we're rolling out a new version of the app with some big changes to your backpack. Now you'll see different sections for unlocking cards and managing resources, including a new section for minigame cards.
All items are now categorized into swipeable pages for quick and easy access.
Building Cards and Minigame Cards now have their own individual capacity limits – your building cards will no longer get in the way of your next harvesting spree.
Special Cards will have no inventory capacity at all. Building cards & minigame cards previously shared a capacity of 40. So that means that there will be a 20 card limit for Building Cards and a 20 card limit for minigame cards. However, since we are making this change, we have also decided to give everyone 2 free upgrades to their Building Card capacity, making it 30 instead of 20! This is effectively 500g worth of free inventory capacity increases.
Note: Explorers who have already spent Gold to upgrade their Backpack capacity will receive a refund of Gold to their accounts. This will happen on Wednesday Dec. 9th at 9:30 am PST.
Please note that in order to ensure that everyone who has already purchased inventory upgrades gets a refund, we will have one hour of planned down time on Wednesday Dec. 9 from 9:30 to 10:30am Pacific Standard Time (PST). 
Yours
The CATAN – World Explorers Team
Post edited by CATANdominik on