Rising concerns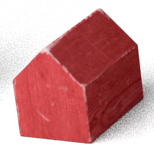 KarenofCatania
Member
Posts: 1
✭✭
I know my community well and I know there are not many players around. However recently I found the blues in my area and surrounding areas are suddenly hitting thousands of VP per day. Interesting, because there are a dozen of players among the three factions and not any of factions have been putting in hundreds per day for the prior 2 weeks.
I welcome new players in my areas, it makes the game interesting. However I was thinking if my area has been a case of location spoofing hacks or cheats. If you tell me new players are hitting thousands a day, it could be very hard to believe. Attached are the areas affected. Just a week ago the blues are having less than 2k VP.
Anyone else having similar issues?