Update: Level-up Rewards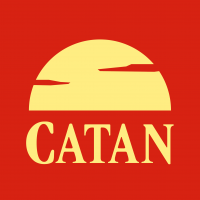 CATANdominik
Administrator, Community Manager
Posts: 95
Community Manager, Global
Greetings Explorers,
Since the beginning of early access we have been updating and tweaking the rewards for leveling up. We have heard you loud and clear: Leveling up is currently not rewarding enough, and that is something we want to change long term. While we are currently working on some more pressing issues and improvements to the game, we have not dropped this from our priority list.
Why are we bringing this up now? In the past, Explorers got additional quest and inventory slots for leveling up. This bonus has been removed as part of our first round of tweaking the level up rewards – don't worry, something more exciting will be added long term. However, this change means that some early testers still have these additional slots.
When we cleaned up our database for the launch of the backpack update, we removed the legacy backpack slots that some Explorers had gotten for leveling up. The same will happen for legacy quest slots with the next season change. 
Tl;dr
Legacy inventory slots for leveling up have been removed with the backpack update.
Legacy quest slots for leveling up will be removed with the next season change. 
Exciting new long term level-up rewards will be added to the game in January.
Yours
The CATAN – World Explorers Team
Post edited by CATANdominik on