Poll: What is the best Building Carousel Order?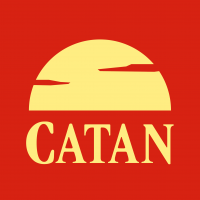 CATANdominik
Administrator, Community Manager
Posts: 95
Community Manager, Global
Greetings Explorers,
I'm following up on your questions from the latest live stream. You had asked about our suggestion algorithms and we would like to collect more feedback before making any changes. 
The "Suggested Action" button on the main Settlement screen and the "Building Carousel" that appears when you press the "Build" button are both fed by the same algorithm. Meaning you will always be presented with the same building – and in case of the Building Carousel with the highest rated recommendations brought to the forefront. Overall we think this algorithm still needs some love and tweaking, though with the recent comments we are not sure if sorting the building cards via an algorithm in the Building Carousel is preferred. So please let us know what you think by voting in the poll, and please tell us in the comments what action you think the suggestion algorithm should prioritize highest. We are also thinking about adding a dropdown option where you can specify which sorting option is currently used. Please tell us in the comments, if this is something you would use.
You can find our poll about the algorithm for the Minigame suggestion order here.
Yours
Dominik and the CATAN – World Explorers Team
Post edited by CATANdominik on
Poll: What is the best Building Carousel Order?
46 votes