UPDATE! Live Stream: The biggest update yet! New features and Q&A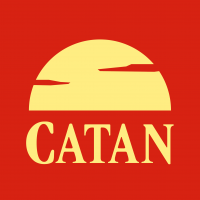 CATANdominik
Administrator, Community Manager
Posts: 170
Community Manager, Global
Greetings Explorers,
We are working on the biggest update to date. It will include many bug fixes and a full overhaul to an already existing feature! Be the first to find out about new features and adjustments by joining our preview live stream on Tuesday, January 5th. After we update you on all the changes, you will again have the opportunity to ask questions. You can find all details about the event below:
When?
January 5th
12 am PST (US West Coast)
9 am MEZ (Switzerland)
9 am CET (Denmark)
4 pm SGT (Singapore)
7 pm AET (Australia)
9 pm NZDT (New Zealand)
Where?
We are running the livestream as a Zoom Webinar. You can join the event via this link.
The video is hosted by Dominik (Global Community Manager), who will be joined by Nate (CATAN – World Explorers Lead Designer). Together they will introduce all the exciting changes and stand ready to answer your questions about the game. 
Yours
The CATAN – World Explorers Team
Post edited by CATANdominik on
Tagged: