Honey sweet victory this Season!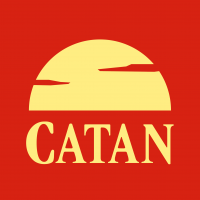 CATANFiona
Administrator
Posts: 240
Admin
Greetings Explorer!
Huzzah! The Bears were the Explorers to beat this Season. Let news of your victory ring throughout the world.
You earned more Victory Points than the other two Factions. Let's see the final tally...
Congratulations to the BEARS with 642,118 Victory Points! Well played, Explorers.
A NEW SEASON DAWNS...
A new Season is about to begin… Are you up for the challenge? Do you have what it takes to guide your Faction to a win next Season?
NEW THIS SEASON: Explorer Points and Personal Resource Gardens!
Starting this Season Explorers will begin to earn Explorer Points, a new in-game currency that persists from Season to Season. Explorer Points can be earned by leveling up, completing the hard daily quest, and as part of the end of season rewards (like right now!).
Explorer Points can now be used to purchase Personal Resource Garden Tiles, which can be placed on the gameboard like your Personal Settlement and Golden Settlement. Personal Resource Garden Tiles reward a random resource each time you walk over them and reset every hour, just like normal Resource Garden Tiles that can be found in parks. All Resource Garden boosts also affect Personal Resource Garden Tiles.
Note: Explorer Points are only available for players at level 3 and above, so be sure to level up to start earning these rewards!
Remember, at Season's end:
Scores reset, Settlements reset, and Resource Center locations change.
Card quantities (Resources, Mini Games, and Crafted Buildings) will be set back to zero.
Your Faction, Golden Settlement, Unlocked Cards, Boost cards, Totem Tokens, Explorer Points, and Gold will remain.
A new day dawns! Go and explore a whole new gameboard this Season! This Season will run from January 12th 2021, 1pm PST to February 2nd 2021, 1pm PST... so don't waste any time!
-The CATAN – World Explorers Team