1.27 Too slow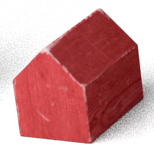 Grogyan
Member
Posts: 438
✭✭✭
App: 1.27
OS: Android 10
Device: Galaxy S9+
This version is proving to be very, very slow.
1). Time from opening the app to getting to the Map takes over 30 seconds,. Sometimes as long as 45 seconds
2) takes up to 30 additional seconds to load map assets
3) interaction with settlements when levelled up takes over 60 seconds
4) crafting cards takes up to 3 seconds
The delays mentioned in 1 and 2 have been around since the first release
Delays mentioned in 3 and 4 are newly introduced in 1.27
Pokémon GO, and Wizard's Unite do not have delays nearly on this scale. Except on points 1 and 2, which are observed on Pokémon GO, Catan, Wizards Unite and Ingress.
All on strong 4G signal and also on WiFi
By contrast, Ingress Classic did NOT ever have this slow responsiveness.