Collecting resources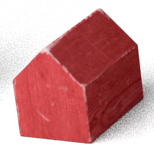 simthesavvy
Member
Posts: 2
✭✭
Hi, first time playing today. I had fun going for a walk and collecting. Lots of woodin my area!
Not sure if it is my phone, I found it very difficult to click in the right spot on my screen to open a POI. Some pieces took 30 odd presses before it "magically" opened.
My question is, why dont the resources I collect match up to those in my backpack? I completed a quest which gave me 100 of three resources. My backpack does not have 100 of each resource - I have 7 wood, 18 brick and 2 wool. The (progress?) bars above each resource are all at different stages.
So where did those 100s go?
Probably related - What are the bars above each resource type for? How many resources do I need to collect to fill them? Does filling the bar give me 1 resource?
Was this answered in the tutorial and I totally missed it? I can't find anything in the game that explains this...
Tagged: