A Season Well Explored!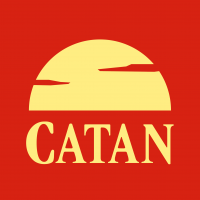 CATANFiona
Administrator
Posts: 344
Admin
Greetings Explorer! 
The sun has set on another Season in CATAN – World Explorers. Congratulations to all Factions on a fantastic effort. The final tally…
Congratulations to the WOLVES with 238,050 Victory Points! Well played, Explorers.
And now… time to reveal a whole wheelbarrow of changes for the next Season!
We are making a number of major changes in Season 8 to make each Building card play feel more impactful.
First, as mentioned, you can now score VP every time you play a Building card, not just when the Building levels up. Aside from being more intuitive, this solves a number of issues: it's now much easier to track individual Victory Points. Additionally, it makes it much more satisfying to play those hard-earned building cards for an immediate effect!
Next, we are also making some major balance changes to some Building Cards and Settlements, including the following:
Timer Reduction: Many Golden Settlement buildings reduced from 24hr to 4hr recharge time
Boosts: Scout and Greater Range effects have been made more powerful.
"Mini-monuments": Community Center and Archive changed to offer significant VP bonuses at level milestones
Go and explore a whole new gameboard this Season! This Season will run from November 17th, 1pm PST to December 15th, 1pm PST... so don't waste any time!
Don't forget to collect your Season rewards!
Post edited by CATANdominik on