Lack of communication on crane nerf ... taking a break.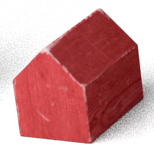 ZinkyZonk
Member
Posts: 73
✭✭✭
Guys, i'm taking a break from Catan for a few days or to be truthful maybe longer.... the lack of communication about the crane nerf especially as there was communication about building changing sits very uncomfortably with me. It's not the nerf itself it's the lack of warning.  Just i am now quite stuffed up for this season. All my settlements are configured wrong .... worse i contributed to a friend's settlements by craning them.   Beta does not have to mean poor communication .....
And my time is worth that communication. My brain power is worth that communication.  My trust is worth that communication.
PS, I'm Australian, Level 28, BigSpender2 made top 1% both seasons i have played.