Happy Holidays and Happy Exploring!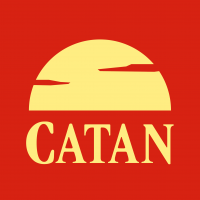 CATANdominik
Administrator, Community Manager
Posts: 110
Community Manager, Global
Happy Holidays Explorers!
The year is coming to an end, and we want to take this as an opportunity to thank you all for your honest feedback and vigilant bug reporting. With your help the game is improving and growing, and being shaped into an even more fun experience. Thanks for being such an awesome community of soft launch testers!
The end of the year also means that the Niantic and Nerd Ninja teams will take a break. Starting on December 23rd most of us will be out for the holidays. It's time to unwind and relax a little, before we will return to the home office on the 4th with new verve and shortly after that with an app update that we are sure will excite you. It will include many bug fixes and an overhaul to an already existing feature. We have exciting changes lined-up for the new year when we return.
During our break we won't be active on the forum or updating bug reports. But don't worry, we will follow up with you in the new year. So please leave your feedback or file report bugs during the holidays when you are playing the game. We will look into all of this once we return.
Enjoy the time with your family and friends, even if it is just via video call or a meetup outside to practice social distancing. Keep safe and happy exploring!
Yours
The CATAN – World Explorers Team
Post edited by CATANFiona on