New Season letter appears as already claimed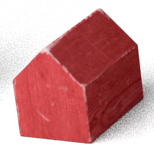 WingMaiden
Member
Posts: 2
✭✭
Hi guys.
Description:
Opened the New Season letter and read to the bottom when I noticed the rewards button said 'Claimed'.
I hadn't claimed the rewards yet.
I wondered if it claimed automatically on starting the game, however I have no resources in my inventory to indicate that as the case.
Restarted the game a few time hoping it would load properly, but still unable to claim.
Device: Samsung Galaxy A8
Game version: 1.27.4
Visual information:
Post edited by CATANGray on