Quests....they NEEDS to be tidied up (Ranking up to Best Friends)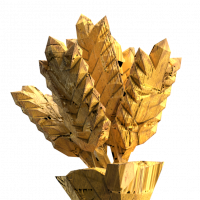 Wind
Member
Posts: 407
✭✭✭✭
Ok so i have the pleasure of smashing out my first 4 hearts (Best Friends). Butit is met with my dsappointment...
Firat up...whats the heck with the title? And the XP reward(should it be 30k, not 3k?)? Confusing and underwhelming.
secondly, when i was collecting resources from minigames, the tasks did not behave as it normally do...usually all 4 rows increases differently, but this time....only the first row one at a time then the next and so on. Was that a bug or a change to make it harder due to the QoL change in no more c"come back, find me to collect" meetup?
and thirdly....think i had hammond disappear for good, after i reset the game (that was due to me needing shrubs respawns to finish a quest to maje space hence unable to see if the 3rd tier really exists)
heres some attached screenshots from my oneplus 7t pro, pics to come in next post.(which needs moderator approval due to cntaining images)