Developer Spotlight: "The Eagles are up by how much?!"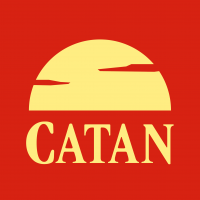 CATANdominik
Administrator, Community Manager
Posts: 225
Community Manager, Global
Hello Explorers!
We hope you've been enjoying the season and the new regions. We've been tracking and testing and debugging like crazy and something unexpected happened for players yesterday that deserves some explanation. 
The Golden Eagles, the streak-holder for Third Place for most of Fenni's life, skyrocketed into First Place. Did the Eagles find a way to sneak in thousands of VP under the radar? Is the CATAN – World Explorer Team just outright giving mountains of VP to the hard-luckingest team out there? No.
What happened?
Simply - this:
It was discovered that Daily Quest VP wasn't being appropriately added to the scoreboards. The result is that there's been a season's worth of VP building up and once a correction was in place it all was applied to the scoreboard at once.
What should have happened?
As you know, Gilda and Fenni take a look at the faction scoreboards every day. Based on the position, Gilda offers some VP in the Easy and Hard quest to second and third place factions. 
This gives players a chance to work together to narrow scoring gaps or overtake competitors. Closing the gap, or changing place would cause benefits to either decrease to very small amounts or shift over to other teams. The result we experienced was due to those daily flow controls not having the information to regulate properly.
We are always working on ways for all teams to be competitive regardless of active player population. Our goal is to ensure that team choice is a social, cosmetic, or maybe even eventually a lore preference and not just a "winners vs losers" choice. 
What we're doing (or not doing)
We're not going to revert the lump sum - the amount was a jolt, but not something that can't be overcome in the remainder of the season through effort. 
Eagles - take heart - you may be fewer in number, but you can do it!
Wolf and Bear players - you may be surprised to have some Daily VP amounts you're not used to seeing. As a result, I foresee those gaps closing very quickly!
Now that all the mechanisms seem to be tracking and recording properly, we're keeping a close eye on the velocity of Victory Points so that we can tune the values appropriately moving forward.
Yours
Eir and the CATAN – World Explorers Team
Post edited by CATANFiona on
Tagged: