Poll: Do you prefer National Competitions or Local Competitions? (again)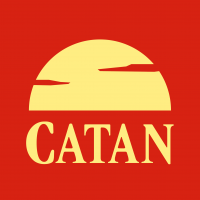 CATANFiona
Administrator
Posts: 445
Admin
Greetings Explorers, 
Now that we have had two seasons with National Competitions and have reverted back to Local Competitions, we'd love to hear if your feedback has changed. We know that we have asked something similar in a poll before, but we wanted to check back in after two seasons of National Competitions to give you another chance to voice your opinions.  
As a reminder, National Competitions created one region per country, rather than smaller local regions created by Local Competitions. Please take the poll below and leave your feedback in the comments!
-The CATAN – World Explorers Team
Post edited by CATANFiona on
Poll: Do you prefer National Competitions or Local Competitions? (again)
45 votes