Fabled Season Quest overview (spoiler alert!!)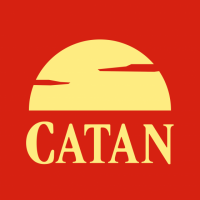 CATANEir
Developer
Posts: 103
Game Developer
Disclaimer: This post is full of spoilers, proceed at your own risk. If you are spoiler adverse, go out and enjoy our latest Season's quest going live in Season 20.
Reminders:
The Season Quest is only available for the duration of the season.
All Fabled Harvest buildings now require 4 cards per level from 6.
This Fabled Season will have players performing a mix of different actions. Feedback has always been that Discovery Objectives have been a lot of fun, except when they land mid to late season, making it a pretty good fit for an Explorer's seasonal progress. Monuments are also still great, everyone's got them, and one of the goals of the season quest is to maintain accessibility to new players up front. This may seem like a very easy quest to some, but we're very aware not to punish our players in less dense areas.
This is the first time Trading has made an appearance in a Season quest. Since this season does not feature a signature resource, Gilda is not showing any favorites this season with her trade ratios. Again, difficulty on this one shouldn't be onerous, but Catanians can be tricky to track down in some areas. "Quests" in this instance counts any type of quest, not just those from Catanians.
Since this season has no signature resource, crafting any Building Card will suffice.
And the final step - the path to victory! At this point in the season most players have a decent stable of Settlements to visit and develop.
Tagged: